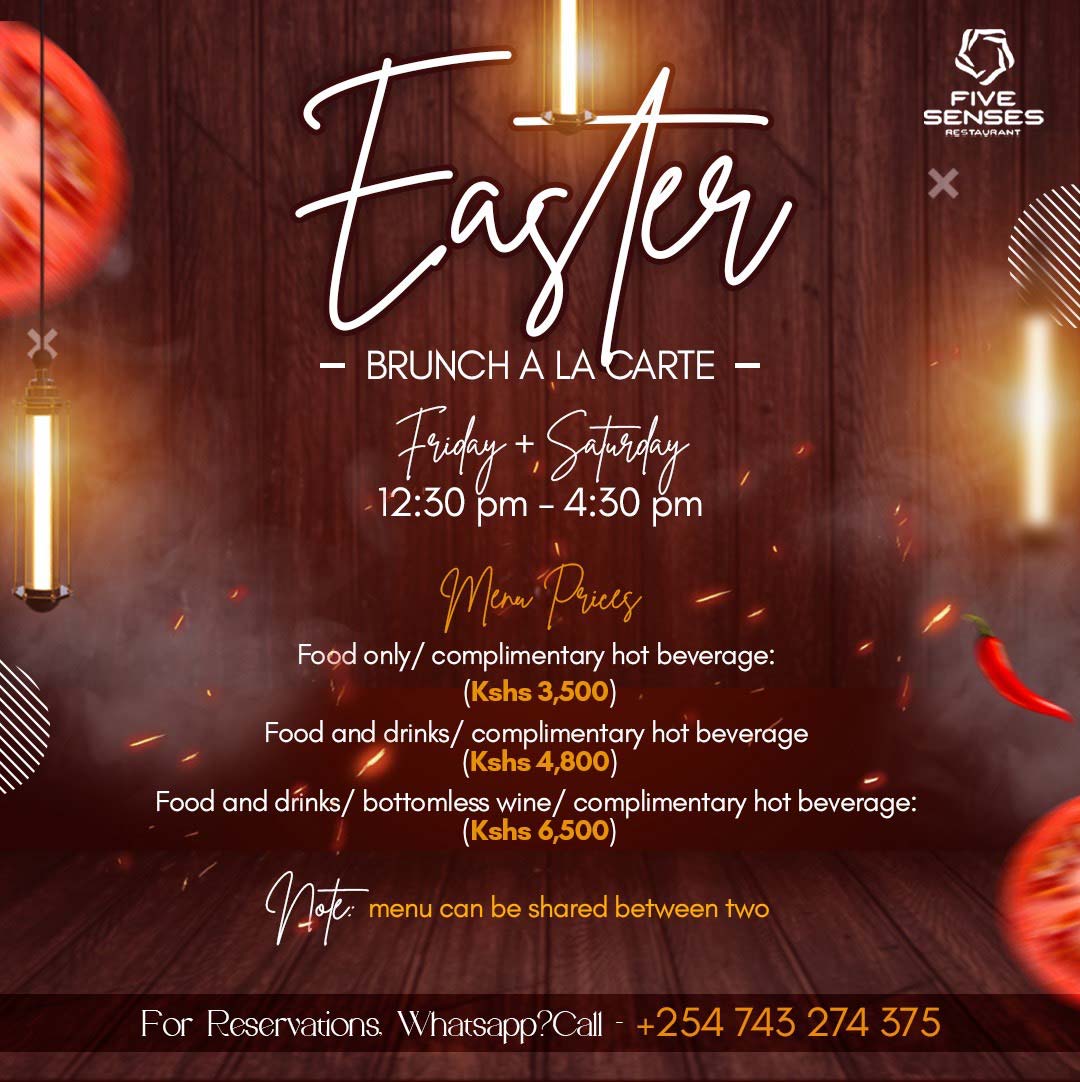 It's Easter weekend already and perhaps too soon to schedule a weekend out of town. You can gift yourself a specially crafted a la carte BRUNCH at Five Senses Restaurant.
FRIDAY & SATURDAY 12:30 PM TO 4:30 PM
From the Bar is a Drink Menu comprising choices of Bloody Mary, Gold Rush, Mimosa, Caribbean Sunrise & Gin Bowl all reasonably priced.
Live Music by Felix Keys (saxophonist) on Saturday.
CALL / WHATSAPP: O743274375 TO BOOK or visit: https://5senses.co.ke/reservation/ to make a reservation.