Covid19 Update:

As COVID19 ravages the world and in order to meet the guest's needs, Chef Kim and the Five Senses Restaurant Team have put in place the Ministry of Health requirements for safe dining to ensure that our guests dine in safely.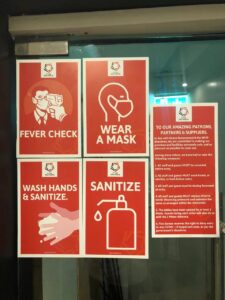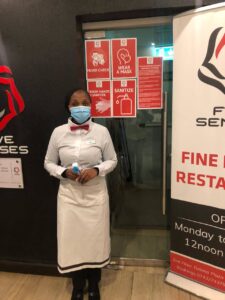 Remember that at this time of COVID19 you do not have to dine in the Five Senses restaurant to get to enjoy our Fine Food. If you decide to dine in, we have ensured that guests also space out between the tables as regulated.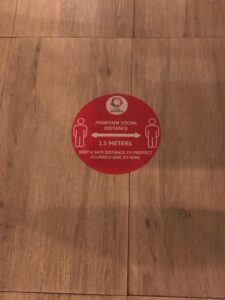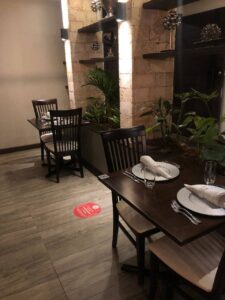 You can order any one of our tasty, filling and nutritious 5 Senses Gourmet Sandwiches from your home or office or any combination of our 5 [email protected] cold Takeaway Menu (3 Course or individual dishes), a wholesome meal delivered to your door to be heated and enjoyed at home and comes with a nutritious, tasty kiddie option. Our cold menu can be heated in a microwave or oven and can be stored in a fridge for up to 4 days to be enjoyed later. Always remember to wash your hands with soap and water.